Please contact us to discuss your laser micromachining projects. We will be happy to assist you in achieving your goals.
Who is LASEA ?
For more than 20 years, LASEA provides reliable, efficient, and highly accurate laser machines and solutions for the industry. Pioneer in the use of femtosecond laser technology, LASEA provides flexible machines that allow for high precision laser micromachining such as cutting, drilling, texturing, engraving, marking, welding and thin layer removal. LASEA applies its expertise in many demanding industries such as luxury (watch making and jewellery), medical devices manufacturing, pharmaceuticals, electronics, automotive, R&D centers,… The company is located in Belgium, in France, in Switzerland and in the United States.
Medical devices
Watch industry & jewellery
Electronic industry
R&D centers
Hospitals
Discover our catalogue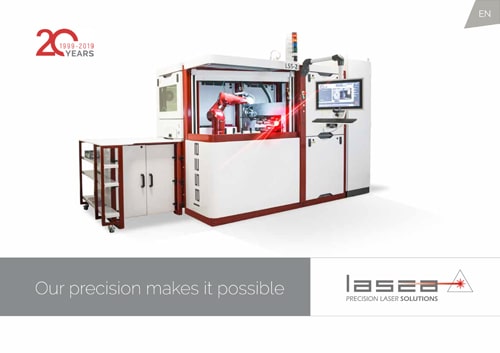 Catalogue
You will find a large range of micromachining workstations starting with compact nanosecond or picosecond lasers to high precision, flexible femtosecond laser machines with robot option.
Download