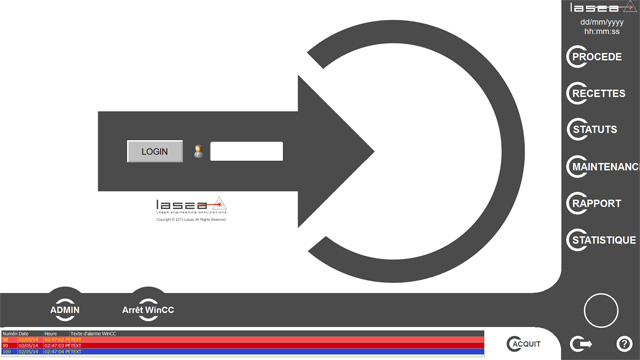 Touch screen
In industrial production, the tailor-made machines and workstations of LASEA can be equipped with an HMI (human-machine interface). The control console is generally equipped with a touch screen. It displays and controls the alarms as well as the configuration and production parameters.
Rapid diagnosis
The LS-HMI has control and monitoring operative functions (manual and automatic mode), production counters, management of users and the possibility to display all of the digital and analogue inputs/outputs for rapid diagnosis in the event of an alarm.
Approved by the customer
The various functions will be programmed according to the specifications approved by the customer.
What you see on the screen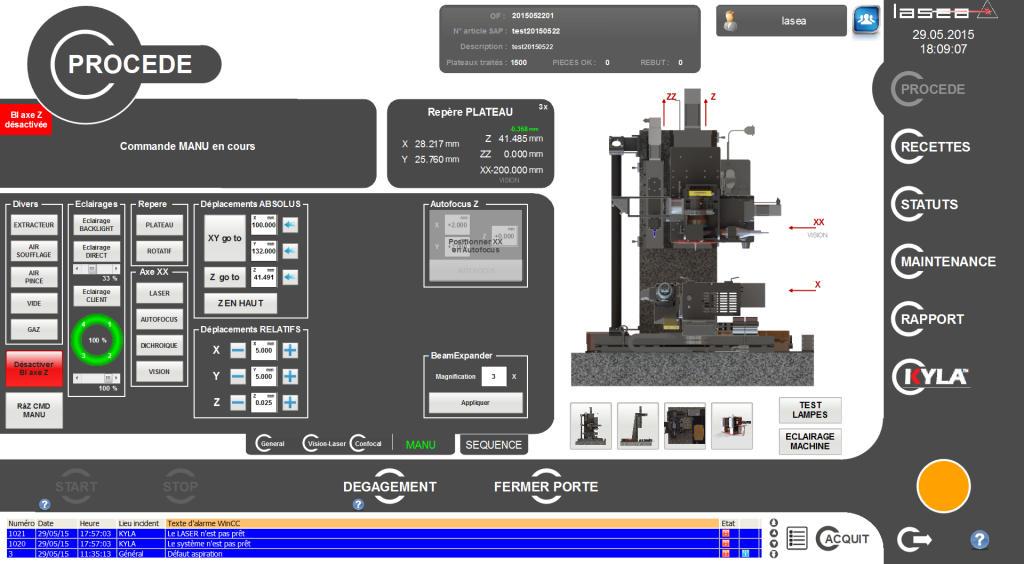 In maintenance mode (non-exhaustive)
View of the machine with the main signals/alarms
View showing the main parameters of the installation
View showing the states of the "physical" I/O's of the installation
Manual control of the different functions
In production mode (non-exhaustive) :
View showing the data for the ongoing Production Order
View showing the information on the formula used
View showing the production status according to the production order
View with alarm/error/fault messages
View with quality statistics
In audit mode:
A page for quality control during production, with the history of the operator actions
In administrator mode:
Management of the users (add, delete, change the access rights)