Marking & traceability
The growth in laser marking applications is driven by an increasing need for part identification and traceability. Product identification, in the form of simple alphanumerics to complicated graphics and codes, is proven to reduce costly errors, man-hours, and material waste.
Laser technology has proven to be the most consistent, high-speed, effective manner of permanent identification.
High accuracy laser micromachining
From coating removal of windscreens to non-thermal micromachining, laser technologies lead to innovative solutions for high added value products, new designs, new texturing and high quality material processing.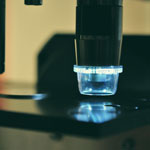 Expertise
Feasibility studies, prototyping, pre-series. Benefit from our knowledge in lasers to validate your application before starting a large scale project, or make pre-series thanks to our application lab.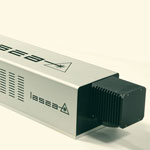 Components & Systems
OEM laser systems, OEM laser sources, workstations, safety and measurement equipments.
Get from us OEM laser systems and associated products to succeed in a quick integration.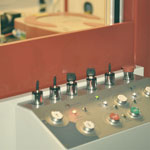 Customized solutions
Turnkey solutions, customized online integration.
Ask us to provide you with a complete turnkey machine or to adapt your production lines to include laser technology.
LASEA is an ISO 9001 certified company (since 2003).
LASEA is an innovating company, with a continuous focus on quality and improvement of our procedures, products, and services, in order to bring complete satisfaction to our customers. All our products and equipments are tested according to European directives and standards. Moreover, we pay special attention to work in partnership with our customers following a spiral approach.