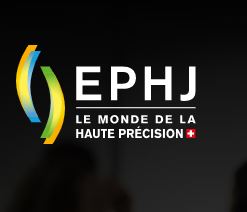 LASEA exhibits at EPHJ – Booth G102
14-17 September 2021
(Geneva - Switzerland)
What is the EPHJ-EPMT-SMT  ?
EPHJ stands for Environnement Professionnel Horlogerie-Joaillerie. The aim is to highlight the watchmaking industry, the most successful in Switzerland.
EPMT for Environnement Professionnel Microtechnologies. It focuses on all aspects of life and the economy (housing, health, safety, etc.).
SMT for Swiss Medical Technologies. The major players in medical technologies, from large groups to SMEs, meet to exchange their know-how.
It is an international trade fair held every year in Geneva, bringing together the most important watch, clock and jewellery companies and manufacturers. This exhibition is a way to allow the meeting between customers and suppliers in order to define business opportunities. The EPHJ-EPMT-SMT brings together each year more than 800 exhibitors and more than 20,000 visitors from all over the world.
Find out more about the exhibition
Come and meet us on our stand G102 to discover our LS4 machine and its demonstration of our precession module, the LS-Precess, allowing cutting and drilling without taper.