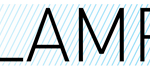 LAMPAS H2020 project has started!
LAMPAS technology for innovative functional interface
Surface functionalization is one of the most progressive fields of development for applications in medical technology, the automotive industry and energy research. Today, a large research project on laser-based surface functionalization, funded by the European Union, is being launched. The aim is to produce filigree engravings on different surfaces in the shortest possible time. To this end, scientists under the coordination of the TU Dresden are conducting research together with international partners from industry and research.
Read the Press Release – January 2019
Discover LAMPAS project here!