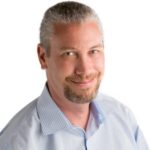 Robert BRAUNSCHWEIG elected at the Board of Directors of LIA | 19 October 2016

The LIA (Laser Institute of America) is the international society for laser applications and safety. Its mission is to foster lasers, laser applications, and laser safety worldwide.
The Board of Directors is the main decision-making body of LIA.
Mr Robert Braunschweig, General Manager and VP of US Sales of LASEA Inc., has recently been elected as a member of the Board.